Here Rozanne Stevens presents a different fresh produce based recipe in and every week to enjoy. Rozanne grew up on a Outspan citrus farm in South Africa, in the breathtaking Gamtoos Valley of the Eastern Cape. Some of her earliest food memories include peeling and eating "naartjies" (clementines) in the orange groves and  "Brais" (BBQ's) in the African heat as well as church fetes with old fashioned games like "egg & spoon races", pancakes, fudge, Malay curry and rice and jelly & custard. She regards herself as lucky to call the melting pot of cultures that is South Africa home, exposed as she was to Indian, Chinese, Italian, Greek, Lebanese and Malay culture and cuisine, all without leaving the country! Combined with fabulous local fresh produce and you have the vibrant fusion cuisine that is uniquely South African.
Rozanne moved to Ireland in 1999 and in 2004 started her health & lifestyle clinic, Green Living. Soon afterwards she went to teach Green Living classes in Cooks Academy where she went on to be a head tutor and taught for 4 years.  In 2009 Rozanne launched her own cookery school and 80/20 Cookery school @ miele was born. A regular on Irish national radio, RTE for many years in 2007 she began contributing weekly to "Today with Pat Kenny." Rozanne is a weekly columnist with the Irish Independent newspaper.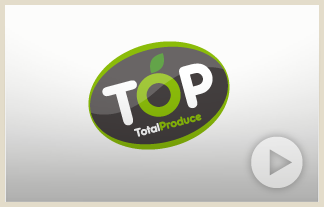 Chinese 5 Spice Duck Salad
Serves 4
Ingredients
Method
2 barbary duck breasts,
2tbsp Chinese 5 spice,
150g baby salad leaves,
1 mango, cubed,
6 spring onions, finely chopped,
Seeds of 1 pomegranate,
Juice of 2 limes,
Few drops toasted sesame oil,
2tbsp chopped coriander,
100g brocco shoots
Trim any excess fat from around the duck breasts. Score the fat in a diamond pattern. Rub well with the  Chinese 5 spice. Lay fat side down in a medium hot pan and render out the fat until a thin crispy layer is left. Turn up the heat and seal the breast from the other side.
Mix the baby leaves, half the coriander, spring onions and brocco shoots together. Arrange on a large platter or individual plates.
When the duck breast is cooked to medium rare, remove from the pan and allow to rest for 10 minutes. Thinly slice and return to the pan. Squeeze the lime juice over and stir over a medium heat until the duck is cooked to your liking. Duck breast should be served medium rare.
Arrange the duck on the bed of salad, scatter over the mango and pomegranate seeds. Pour over the juice and toss gently.
Garnish with the rest of the coriander, spring onion and brocco shoots. Sprinkle over a few drops of sesame oil.