Week 4 Meal Plan - New Year, New You
Day 1
Breakfast – Fruity oat smoothie
Whiz together 30g porridge oats, 1 small banana, 100g mixed frozen berries and 125g low-fat natural yoghurt in a blender.

Snack – 1 wholemeal fruit scone with 2 tsp low-fat spread
Lunch – Rocket, Feta & Beetroot Salad
Chop 1 vacuum-packed beetroot into small chunks. Toss with a large handful of rocket, 7 halved cherry tomatoes, 30g feta and 1 tbsp low-fat dressing. Serve with 2 wholegrain crackers.
Snack – 2 kiwi chopped and mixed with a handful of fresh or frozen raspberries.
Dinner – Fish n' Chips
Bake a 150g cod fillet in breadcrumbs in the oven. Meanwhile, cut a 100g sweet potato (unpeeled) into wedges. Toss with 1 tsp olive oil and a sprinkle of paprika and bake in the oven for about 20 minutes or until soft. Serve with a large salad and 1 tbsp sweet chilli sauce for dipping.
Day 2
Breakfast – Beans on Toast
1 small tin of beans with 2 slices of wholegrain bread, toasted and spread with 2 tsp low-fat spread.
Snack – Large slice of melon, chopped and mixed with 1 chopped orange.
Lunch – Greek pitta
Toast 1 large wholemeal pitta and fill with 30g reduced fat hummus, 30g reduced-fat feta, 1 sliced tomato, 2 inch piece of cucumber, chopped and a large handful of rocket.
Snack – 30g dried mango & 3 whole walnuts
Dinner – Stuffed Chicken with Cream Cheese, Basil & Tomatoes
Put 3 sun-dried tomatoes in a bowl with a small amount of water to rehydrate. After about 10 minutes, remove and chop the tomatoes. Place 1 chicken fillet on a chopping board and make an incision along the sides to create a pocket in each breast. Avoid cutting right through the chicken. Mix 1 large tbsp extra light cream cheese with the tomatoes and a few fresh basil leaves, chopped, in a bowl and mix thoroughly. Spoon the mixture into the chicken pocket. Wrap the chicken breast in a piece of kitchen foil to create a parcel, then place on a baking tray and cook for 20–25 minutes, or until the chicken is thoroughly cooked and the juices run clear. Serve with a baked potato & steamed broccoli.
Day 3
Breakfast – Fruity Cereal
2 Shredded Wheat or Weetabix with 150 ml low-fat milk topped with 4 sliced dried apricots and 1 tsp chopped almonds.
Snack – 1 pear
Lunch – Tuna & Cannelini Bean Salad
Drain 1 small tin of tuna and mix with plenty of salad such as chopped peppers, tomato, lettuce, cucumber and 2 tbsp beetroot with 4 tbsp tinned cannellini beans, drained, all drizzled with 2 tbsp low fat salad dressing. Followed by 1 pot of probiotic fruit yoghurt (125g)
Snack – 1 oat-based cereal bar
Dinner – Ratatouille Pasta
Fry 1 small chopped onion and 1 crushed garlic clove over a low heat until softened. Add 1 small tin of tomatoes, a pinch of sugar, 1 small chopped courgette, ½ yellow pepper and simmer for 20 minutes. Add some torn fresh basil leaves and serve with 120g cooked pasta (40g uncooked weight), sprinkled with 1 tbsp grated parmesan.
Day 4
Breakfast – Cinnamon Banana Toast
Toast 2 slices wholegrain bread, and spread with 2 tsp low-fat spread. Top with 1 sliced banana and sprinkle with cinnamon.
Snack – Celery sticks with 1 tbsp peanut butter
Lunch – Tomato & Bean Soup
300g tomato & bean soup with 4 wholegrain crackers topped with 4 tbsp cottage cheese and 8 halved cherry tomatoes.
Snack – Handful of grapes
Dinner – Crispy Chinese stir-fry
Fry 1 chopped chicken fillet and 1 crushed garlic clove in a little olive oil until lightly browned. Add chopped vegetables e.g. mangetout, broccoli, peppers, spring onions and 1 tbsp water and continue to fry for 5 minutes. Meanwhile, mix 2 tsp honey, juice of ½ a lemon and 1 tbsp soy sauce in a cup. Add to the chicken and vegetables and mix through. Sprinkle with 2 chopped spring onions and serve with 3 tbsp cooked basmati or brown rice.

Day 5
Breakfast – Fruit Salad & Yoghurt
125g pot of low fat natural yoghurt, mixed with 80g blueberries, 10 chopped strawberries and topped with 1 tbsp sunflower seeds. 200 ml glass of orange juice.
Snack – 1 oat-based cereal bar
Lunch – Turkey Salad Roll
1 wholegrain roll spread with 1 tbsp tomato relish, filled with 1 slice of turkey, 1 chopped tomato and a handful of salad leaves.
Snack – 1 apple
Dinner – Mustard Lamb Chops with Rosemary Sweet Potatoes
Chop 1 medium sweet potato into cubes, and drizzle with a little olive oil and 1 sprig of rosemary, chopped. Place on a baking tray and bake in the oven for 30 minutes, or until cooked. Meanwhile, grill 1 large or 2 small lamb chops on 1 side for 5–7 minutes. Turn and spread the chop(s) thinly with 1 tbsp wholegrain mustard. Sprinkle 1 tsp demarara sugar over and return to the grill for a further 5–7 minutes until bubbling and brown, but still a little pink in the centre. Leave to rest for a few minutes and serve with the sweet potatoes and some steamed mangetout.
Day 6
Breakfast – Peanut Butter Bagel
1 wholegrain bagel, toasted and spread with 1 tbsp peanut butter
Snack – 1 pot of probiotic fruit yoghurt (125g)
Lunch – Veggie Couscous
Mix 4 tbsp cooked couscous mixed with ½ chopped red pepper, 3 sundried tomatoes, 2 inch piece of cucumber, chopped, fresh mint, juice of ½ a lemon & 1 tsp of oil from the sundried tomatoes. Serve with 30g feta cheese.
Snack – 1 plum, 1 kiwi & 1 orange all chopped and mixed together.
Dinner – Teriyaki Salmon
Marinade 1 salmon fillet in 2 tbsp teriyaki sauce for a few hours. Bake in the oven and serve with roasted vegetables e.g. celery, carrots, peppers, asparagus.
Day 7
Breakfast – Cranberry & Orange Porridge
Make up 30g porridge oats with 100ml low-fat milk and enough water for desired consistency. Add 1 tsp dried cranberries and the zest of 1 orange before serving.
Snack – Large slice of melon with a handful of bluberries
Lunch – Waldorf Salad
Chop 2 celery sticks and 1 Granny Smith apple. Mix with 1 tbsp natural yoghurt, a squeeze of lemon juice and some freshly ground black pepper. Sprinkle with 3 chopped walnuts. Serve with a handful of rocket leaves and 7 halved cherry tomatoes.
Snack – 1 pot of probiotic fruit yoghurt (125g)
Dinner – Honey mustard chicken & wholegrain rice
Mix together 2 tsp wholegrain mustard, 2 tsp honey & the juice of ½ a lemon. Use to marinade 1 chicken fillet (90g) for at least 1 hour. Bake the chicken in the oven until cooked through. Serve with 3 tbsp cooked brown rice and 90g steamed green beans.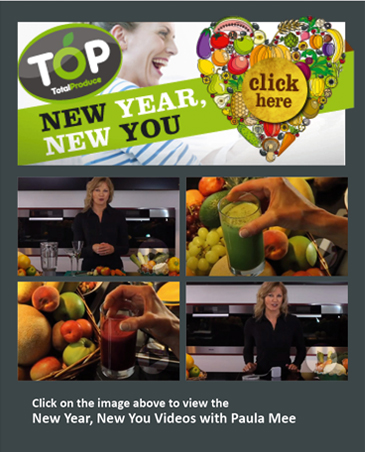 ---
---
Add your Comment